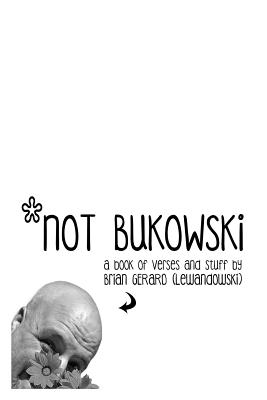 Not Bukowski (Paperback)
A book of verses and stuff...
Createspace Independent Publishing Platform, 9781543012057, 218pp.
Publication Date: April 18, 2017
* Individual store prices may vary.
Description
A Book of Verse and Stuff. Off beat poems and stories based on the ramblings and comedy of Brian Gerard (Lewandowski).
About the Author
Brian Gerard (Lewandowski) The dude writes books. Not Bukowski is his second with mostly words. He has appeared on stage both as a comic and as a microphone stand, all dependent if his jokes were funny or not. (That one wasn't. Mic stand!) He also is an award-winning photographer person. He has had pictures in Smithsonian Magazine. And in the Post Office. He won a bake sale once too. He's a mediocre painter. He lives in Charlottesville, Virginia with his wife and a dog with an invisible 5th leg. On the dog. Not the wife. Nor himself.