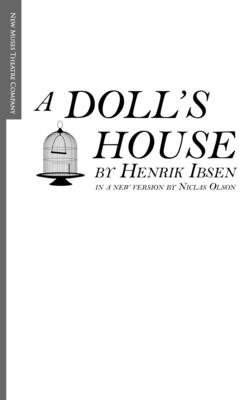 A Doll's House
Paperback

* Individual store prices may vary.
Other Editions of This Title:
Paperback (2/16/2021)
Paperback (2/21/1992)
Paperback (6/29/2020)
Paperback (1/1/2005)
Paperback (6/5/2014)
Paperback (6/16/2016)
Paperback (5/20/2015)
Paperback (1/25/2013)
Paperback (9/17/2014)
Paperback (6/27/2018)
Paperback (4/6/2014)
Paperback (1/1/2014)
Description
Nora is a housewife and mother, living a seemingly idyllic life with her husband and three children in 19th century Norway. But when a debt from her past rises up on Christmas Eve, the web of secrets and oppression underneath their happy existence begins to fray. As Nora fights to control the fallout from each revelation, she finds a growing passion for life and self-determination that will change everything.Adapted for performance by Niclas Olson, the characters of Ibsen's A Doll's House come to new and harrowing life in this poignant and thrilling rendition. (3M, 3W)
Createspace Independent Publishing Platform, 9781543233124, 136pp.
Publication Date: February 25, 2017
About the Author
Henrik Ibsen, born in 1828, was a Norwegian playwright, director, and one of the founders of modernism in the theater. His many works include Brand; Peer Gynt; An Enemy of the People; A Doll's House; Hedda Gabler; Ghosts; The Wild Duck; Romersholm; and The Master Builder. His works were considered scandalous for their time, and due to their unflinching views of contemporary society, several were banned in multiple European countries. Today, other than Shakespeare, he is the world's most performed playwright. Ibsen died in 1906. Niclas Olson's adaptations of Shakespeare's Hamlet, Romeo and Juliet, Christopher Marlowe's Doctor Faustus, August Strindberg's Miss Julie, Luigi Pirandello's Six Characters in Search of an Author, Henrik Ibsen's Ghosts and A Doll's House were commissioned and performed by New Muses Theatre Company. His original plays Last Waltz on a Midnight Violin and Dirty Laundry have been staged at Pacific Lutheran University. He studied playwriting in London and received his degree in theatre from Pacific Lutheran University.