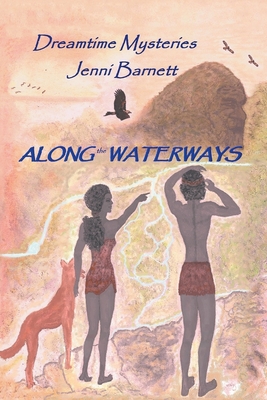 Along the Waterways (Paperback)
Dreamtime Mysteries
Xlibris Au, 9781543406535, 320pp.
Publication Date: October 12, 2018
Other Editions of This Title:
Hardcover (10/12/2018)
* Individual store prices may vary.
Description
In the sequel to Native Companions, Gran Yan, the tree of memories, continues narrating history about the traditional landowners of Yaraan Grove, the Booran clan, named after the pelican. After a long separation from their homeland due to fire and drought, the small community returns to Yaraan Grove, where the firstborn infant in their territory is named Mullawanda as a tribute to the great eagle Mullawaa, which guided the travellers safely home. During his development, Mullawanda proves to have intelligence far beyond his people, and coupled with an adventurous spirit, his journeys and the people he meets lead him into some intriguing situations, involving many fascinating people. This seven-part novel involves a number of indigenous clans that congregate at social gatherings, where tribal priests commune with ancestral spirits, sharing their legends with the audience. Many dreamtime legends unfold about their departed people, and a number of compelling mysteries are solved. The key to Gran Yan's knowledge about such far-distant adventures is unlocked in the final chapter of this seven-part book.