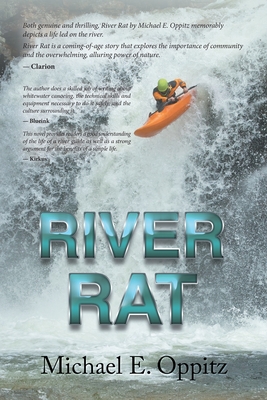 River Rat (Paperback)
Xlibris Us, 9781543435016, 370pp.
Publication Date: July 6, 2017
Other Editions of This Title:
Hardcover (7/6/2017)
* Individual store prices may vary.
Description
Robbie Jasper is a graduating high school student who lives in a family whose parents are controlling as well as neglectful towards his interests and needs. Mr. Jasper is an Architectural Engineer who is gone a lot and travels the world maintaining his familys wealthy lifestyle while Mrs. Jasper is more concerned about what others think about her than she does about her family. Robbies father schedules a 10 day canoe trip down the Rio Grande River in an attempt to mend family bonds that have been taken for granted for years. Their trip is met with disaster with Robbie being the only survivor. Robbie embraces the grounded values, principles and simple lifestyle of a River Rat who finds and saves his life on the Rio Grande and becomes a River Rat, himself. With Robbies genius aptitude still intact, he is able to help his customers in ways that no one could have possibly foreseen.
About the Author
Michael Oppitz currently resides in Anchorage, Alaska along with his wife, Laura. He and his wife enjoy many days and weekend trips traveling all over the State. There are so many activities and events to attend, fishing, camping, archery, writing, wildlife viewing, birding are many hobbies Mr. Oppitz enjoys. Since moving to Alaska, many family members and friends make it a point to he and wife constantly.