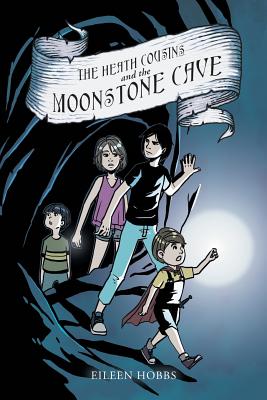 The Heath Cousins and the Moonstone Cave (Paperback)
Xlibris Us, 9781543454222, 74pp.
Publication Date: October 31, 2017
* Individual store prices may vary.
Description
Addie B. and her cousins Jack, Beanie, and Bodie are mourning the loss of their grandmother Winnie. While visiting their grandfathers beach house in Maine, Addie receives a mysterious treasure box once owned by her grandmother. In it is a moonstone ring and a mysterious poem from her grandmother. The poem leads Addie and her cousins to nearby Moonstone Cave where, together, they enter a secret and magical garden and embark on an adventure of a lifetime. Along the way, they meet wonderful friends like Gemma, who reminds them all of a younger version of their grandmother; Jumani, a large white wolf; and Jadira, a strange and smelly creature whom they grow to love. During the adventure, they learn the most important lesson of allthey must work together if they want to escape the dangers ahead of them and find their way back home.
About the Author
Eileen Hobbs lives in Oklahoma with her husband, two sons, and two dogs. She teaches English composition to international students at a nearby university. She enjoys traveling, gardening, and spending time with her family. She grew up in Thailand, where her parents were Christian missionaries. Her desire is to write books that have diverse characters and that take her readers to fictional places they might not otherwise get to explore in real life. The Heath Cousins are based on the growing up years of her children and their cousins.