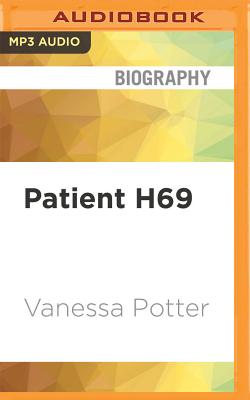 Patient H69 (MP3 CD)
The Story of My Second Sight
Audible Studios on Brilliance, 9781543642247
Publication Date: August 29, 2017
Other Editions of This Title:
Paperback (11/6/2018)
Hardcover (7/25/2017)
* Individual store prices may vary.
Description
Imagine what it would be like to one day wake up and find that you were suddenly completely blind. This is what happened to Vanessa Potter. Her condition is unique. It has no name. Over the course of the next six months, Vanessa slowly recovered her vision. Opening her eyes onto a watery, two-dimensional landscape, she saw an unrecognisably monochromatic world. As colour reappeared, Vanessa encountered a range of bizarre phenomena, from synaesthesia to discussions with inanimate objects - all part of her brain's mechanism for coping with the trauma of sensory loss and the recovery of her optic nerves.
Vanessa soon became a one-woman experimental subject, as a multidisciplinary team of neurobiologists, psychologists and immunologists tried to work out what had happened to her, and why, and what incredible things they might be able to learn from her. The scientists were fortunate to know exactly what she was experiencing through her audio diaries; her unique medical recovery offered a window into the way that the human optic system develops. A foetus can't explain what's happening as its optic system grows, develops, and clicks into action. Vanessa could. This mesmerising account tells the story of Patient H69 in her own words, based on these detailed diaries she kept during her time of blindness and through the scientific research that was to follow. Having helped open windows into some areas of developmental neurobiology that were barely understood before, this gripping story is a testament to the resilience of the brain itself.
or
Not Currently Available for Direct Purchase