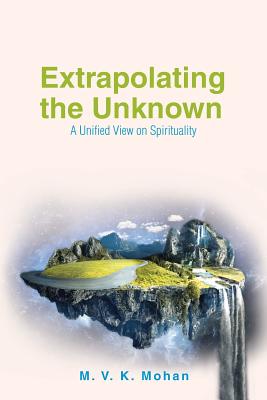 Extrapolating the Unknown
A Unified View on Spirituality
Paperback

* Individual store prices may vary.
Description
Much of the universe and life is unknown. Does God exist? How would he look at us? How do we get his attention? Why are desires so good yet so fleeting? How to have everlasting joy? How do we define what is life? Do ghosts exist? Extrapolating the Unknown: A Unified View on Spirituality is part of a series of books. This first book tries to extrapolate the unknown from what is known. The second part is striving for the unknown. This book makes use of the law of correspondence - as above so below - as within so without, to extrapolate the unknown. By unifying various statements on seemingly contradictory spiritual ideas, the author M.V.K. Mohan helps make sense of difficult concepts including spiritual concepts about god - and explores topics related to life, death, spirituality, time, desire and more, with an aim to derive practical use of applying these concepts and finally leading to spiritual enlightenment. All of us seek everlasting joy, peace of mind and answers to some fundamental questions about life. This new framework explains logically how we can know and understand the unknown. Extrapolating the Unknown is an insightful work of spirituality that is simultaneously serious and dreamy it preferences spiritual truths over organized religion, .. This openness is one of the books great strength. Mohans writing is both playful and curious in tone Clarion Review. Mohan writes in a clear, accessible prose that cheerfully guides readers this is a work of speculative spirituality should find many captivating ideas within it. An intriguing work that blends scientific theories and New Age spiritualism. Kirkus reviews.
Partridge Publishing Singapore, 9781543741414, 144pp.
Publication Date: September 8, 2017
About the Author
M. V. K. Mohan is a follower of the Shaktipath method, Reiki and he combines scientific principles with religious beliefs to speak passionately on religious texts. Mohan has an MBA and is working at a large software company, and he finds time for introspection on the teachings of his spiritual gurus.