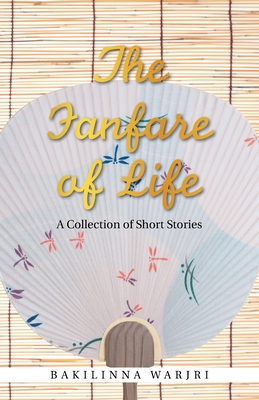 The Fanfare of Life
A Collection of Short Stories
Paperback

* Individual store prices may vary.
Other Editions of This Title:
Hardcover (6/11/2021)
Description
Every life journey is filled with personal and unique experiences, and when enough time has passed, each event is worth a story. The angle in which the story is told can be dictated by one's memory and impressions of the moment. Author Bakilinna Warjri believes her experiences are for telling, and she shares them in this collection, The Fanfare of Life. The stories range from the hilarious in "Fanfare," to the fear-inducing in "Cemetery Run," the unbelievable in "O that Christmas Tree," to the life-changing in "Not Resolved." Her narratives begin with the earliest memorable experience at age four in "Her Name Was Snooch" and continue into parenthood with "A Polished Suitcase." If taken at face value, "A House Full of Measles" could have been a truly disturbing experience for a ten-year-old. Yet, with the passage of time, it has become an example of childhood fortitude and resolve. Whether one experiences loss as a group, as told in "Brownie the Bulldog," or on one's own at center stage in "That Sunshine Mountain," Warjri communicate that no situation is a lost cause.
Partridge Publishing Singapore, 9781543765137, 108pp.
Publication Date: June 11, 2021