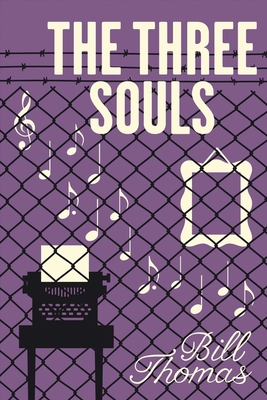 The Three Souls (Paperback)
BookBaby, 9781543900293, 170pp.
Publication Date: June 29, 2017
* Individual store prices may vary.
Description
Johnny Chambers is working as a truck driver in and around Dallas, Texas. He had stopped in New Orleans and had just checked into the hotel room. The phone rings and it is Johnny's wife, Kitty.
"Johnny. . . I got fired." Her voice was final and flat. She sighed and started to cry.
"What happened." I asked
"They said I stole some money."
"Did you do it?" I asked Kitty quickly.
"Hell no, If I were going to steal some money, I wouldn't go for the nickel and dime shit." Kitty's earnest tone was convincing.
"I believe you."
Johnny finished his route and then drove back to Dallas and stopped off at work. After a few terse words with my supervisor, Jake,
I find out I am getting laid off.
I get into my 1957 Mercury and high tail it over to the apartment to talk to Kitty. Kitty tells me about getting fired and that they are going to shut off her utilities if she doesn't pay her bill.
There was a loud knock at the door. I cracked the door and saw two policeman. One was heavyset, with a round face and beady brown eyes. He held his nightstick with authority. The other policeman was thin and had a subtle smirk on his face. He stood with his feet firmly planted on the ground and his hands to his side. His steel blue eyes cut into me.
After a round of questioning I am arrested and booked into the Dallas police station for suspicion of murder. There was a handgun found and my fingerprints were on the gun.
I go to trial and I am convicted of the crime. I am sentenced five years in the penitentiary. It is December 1960.
I am in prison for over a year and I meet two prisoners, David Madejas and Vinny LePugh. Both of them have had near death experiences and both of them have taken on creative abilities that are out of this world. David has been drawn to music and Vinny to art. The both excel where previously there was no talent.
I decided they were both exhibiting traits of reincarnation. David to Amadeus Mozart and Vinny to Vincent VanGogh. I approached the warden and at first he was open to the idea, but then later he closed the books on the project.
I had my own near death experience and started exhibiting reincarnations of a writer. I then decided I was trapped in the soul of Ernest Hemingway.
I then decided it was too dangerous to stay in the prison and decided to plan an escape from the prison. I was helped by two inmates in the prison and we escaped by loading into a semi and leaving through the front gate. Thus, "The Three Souls" are born and this is my story.
About the Author
Bill grew up in the Austin, Texas area. Bill played in many bands including Chapparral, The Eternal Life Coporation, Primitive Moderns and The Rockhounds. His band "The Rockhounds" opened up for "The Police" on their first American tour. Bill has also released two full length CD's on CD baby. Both CD's are available through CD Baby, Apple iTunes and Spotify. Bill has also released two full length screenplay entitled "The Loose Quarter" and "Tres Hombres." Bill also released an ebook of "The Three Souls" on Book Baby. The novella describes the trials of Johnny Chambers, and his travels from a truck driver to an imate in the Huntsville Penitentiary. While in prison he meets two inmates David Madejas and Vinny LePugh.