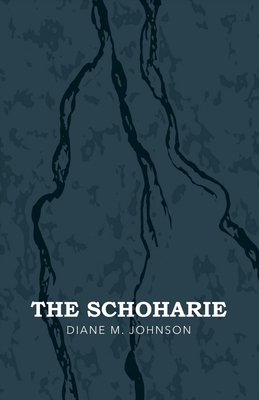 The Schoharie
Paperback

* Individual store prices may vary.
Description
A bridge collapses in a rural community when Spring floods turn the meager Schoharie Creek into a raging torrent, and firefighter Aaron Bonner nearly loses his life among others who aren't as lucky. Worse, he swears he witnessed a vengeful Indian spirit take the bridge down.

As he continues to be haunted, Aaron tries to convince the local sheriff that the Native spirit seeks more vengeance. But Sheriff Ben Harrigan has other problems. As Harrigan heads a rescue and recovery operation for victims of the collapse, he witnesses Aaron's growing insanity and worries that Aaron is going down the same path as his Native American father who had a mental breakdown and tried to sabotage the construction of the same bridge 30 years ago.

Joe Bonner was Harrigan's best friend. Has Aaron gone crazy? Or does the sheriff have something to hide?

After the near death experience triggers Aaron's sensitivity to supernatural forces at work in the town of Fort Hunter, his father's history of mental instability makes Aaron doubt his own sanity. He's also dating the sheriff's daughter, Sara, who has yet to divorce her first husband. Memories are long in small towns like Fort Hunter, and the sheriff remembers Joe Bonner's attempt to sabotage the original construction of the bridge well. He was there. And it was his fault.

Harrigan knows the town isn't being attacked by an Indian spirit seeking revenge. He knows Aaron is suffering from the same mental illness as his father. But when other things begin to happen-- things that can't be explained by a man experiencing a nervous breakdown-- the sheriff must come to terms with his own role in Joe Bonner's mental collapse in order to save himself, his daughter's boyfriend and the rest of the town.
Praise For The Schoharie…
"A crisply written, creepy novel about unnatural disasters, THE SCHOHARIE offers up shocking twists and terrifying scenes that will satisfy any horror fan... IndieReader Rating 4.1 stars" —Jennifer Dixonfor, IndieReader
BookBaby, 9781543907674, 254pp.
Publication Date: August 27, 2017
About the Author
Diane is an award winning writer of multiple unproduced screenplays. She is also a script reader in her spare time. This is the novel that developed from one of her first screenplays. It was inspired by an actual bridge collapse that took place near where she grew up right around the time that she left home for Hollywood.
or
Not Currently Available for Direct Purchase