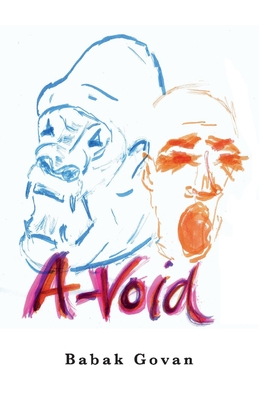 A-Void (Paperback)
The Babak Govan Creative Company, LLC, 9781543923346, 146pp.
Publication Date: March 14, 2018
* Individual store prices may vary.
Description
Those who adapt to environmental changes survive. What happens when the environment changes too fast for us to adapt?In an increasingly fast-paced, near-future world, psychologist Billy Carrington wakes from a nap to discover that he is completely alone. With his all-in-one Organelle smart device, a growing menagerie of animals, and a potentially life-saving vaccine, he crosses the country searching for his wife and child—and for an answer to what happened while he slept. A cautionary tale of our fast-forward world, A-VOID illuminates the risks of accelerating technology and information overload.
About the Author
Babak's writing debuted in North American Review ("Fighting Fish"), and he was a finalist for a Glimmer Train award. His story "Glow," published in Palo Alto Review, was deemed "flawless" and "brilliant" by Shenandoah literary review. Babak is also a music artist known as Secret Arcade, whose debut electronic rock album, Quarter Century, skyrocketed on college radio. A Los Angeles native, Babak lives in Portland, Oregon with his wife and children, where he is in private practice as a psychologist. He is the originator of the theory of the evolving psyche and moderative psychotherapy.
or
Not Currently Available for Direct Purchase