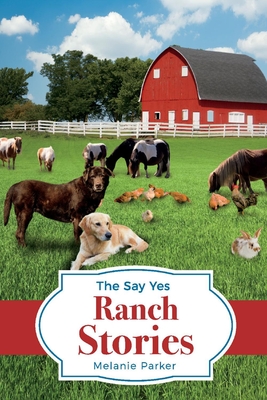 The Say Yes Ranch Stories (Paperback)
BookBaby, 9781543929188, 70pp.
Publication Date: August 20, 2018
* Individual store prices may vary.
Description
Each of the nine stories in this collection provide a window into daily life on THE SAY YES RANCH. Mostly, from the point of view of the animals who lived there. Living all together on THE SAY YES RANCH, were dogs, cats, horses, chickens and a rabbit. At one time or another, as life would have it, each of them found themselves challenged or launched into a great adventure.Let me introduce you to a few of them: JAMES, the tall chestnut horse with big soft brown eyes who arrived afraid and shut-down as a reaction to what he had experienced in his past. But, someone at the ranch saw deeper into his soul, we follow James through his personal journey to find love and trust once again. PADDINGTON, the huge brown and white rabbit who was so happy living on his own terms at the ranch until, the day his precious den was invaded by hostile intruders! MOONIE, the very angry miniature horse who developed an unlikely friendship with Paddington the rabbit... and no one else, until his mysterious past was researched and the key was found that opened up his heart and he was able to be a happy little horse again. BIGGIE, the sleek black cat with golden eyes and more confidence than smarts. He fought daily battles to keep his territory and additionally, had to try to remain alert so as not to be outwitted, yet again, by his cunning adversary. KIRA, the fluffy calico cat, who in her mind and everyone else's mind, was queen of THE SAY YES RANCH. Smart and calculating, she plotted everyday to keep things just as she preferred them to be. AND MORE....
About the Author
Melanie Parker always wanted to be a writer and she wanted to have lots of animals. Happily, her writing career has included screenwriting for Universal Pictures, working on projects with independent production companies and writing short stories. And, as luck would have it, she is usually surrounded by lots of animals.
or
Not Currently Available for Direct Purchase