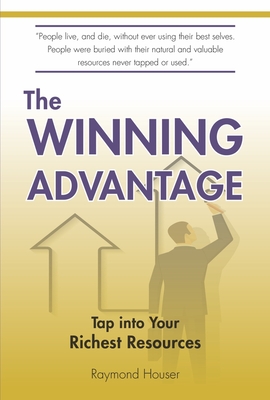 The Winning Advantage
Tap Into Your Richest Resources
Hardcover

* Individual store prices may vary.
Description
Throughout a notable career that spans selling books door-to-door while in college to running his own companies, Raymond Houser learned that certain actions and attitudes can either reinforce your goals or prevent you from achieving them. In this invaluable resource, packed with first-person stories and inspirational quotes, you'll learn that there are routes to success you may not know exist. But before you can venture on to those paths, you need to understand some fundamentals that were likely not taught to you in school. And, possibly, you did not receive the kind of support and understanding that would give you the confidence you seek. But that does not mean that you won't achieve your objectives. On the contrary: once you have faith in yourself, and God, the road to your future, while sometimes bumpy, will lead to amazing places. Filled with insight and practical advice, The Winning Advantage is the help everyone starting on a career needs.
BookBaby, 9781543941838, 188pp.
Publication Date: October 14, 2018
About the Author
Raymond Houser has a motto he lives by: never give up.He started earning money by selling pecans when he was six years old.By the time he was 12, he had a paper route in addition to working in grocery stores and a bowling alley. When his dream of becoming a major league baseball catcher ended, he knew he had to focus on other goals. And that is what he did, challenging himself to overcome shyness and knock on doors until he became the highest-grossing divisional book salesman of his time for the Southwestern Company. After that he started, developed, and eventually sold, his own publishing company.His career had its ups and downs, including a bankruptcy. Yet, despite setbacks, he never gave up. Starting a new career in his 40s, he was hired at Merrill Lynch where he became a successful money manager who earned accolades—and substantial income for himself and his clients—through trust in himself and innovation. Once again, he started, developed, and eventually sold, another company. Today he is a sought-after speaker who offers his experience and perspective on managing a career and, most of all, a life. He lives in Dallas and San Diego.
or
Not Currently Available for Direct Purchase