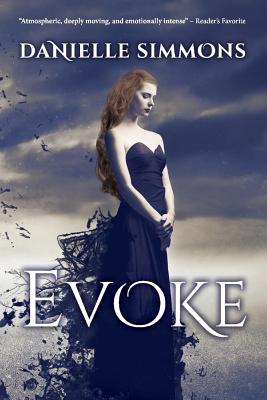 Evoke (Lake Haven #1)
Paperback

* Individual store prices may vary.
Description
Set in the fictional town of Lake Haven, Maine, Evoke examines the complexities of love and loss among childhood friends after a tragic accident claims the lives of three, while leaving two behind. When five friends return home from college for the summer, it feels as if the friendship that has bound them together since childhood is stronger than ever. But when Laney Thomas wakes up two-months later and discovers she is the sole survivor of the accident that has claimed the lives of three of her friends, Laney quickly realizes the world she awakened to is not the one she remembers. The one thing that hasn't changed however, is Evan - one of their group of five not in the car that night. Laney and Evan have always been close. Children of best friends, their lives inextricable, connection unbreakable. He is the only person that understands her grief and can help her get through their shared nightmare. But when Evan disappears from her life, Laney's very presence reminding him of all they've lost, Laney is left to manage through her new world alone. Dean Danvers, a former classmate, is more than happy to help her pick up the pieces of her broken life. But when Laney's reckless behavior brings Evan crashing back into her life, he sets out on a course to help her remember the events that led up to that tragic night, including the truth of the friendships she'd cherished, and love coveted.
BookBaby, 9781543946482, 302pp.
Publication Date: December 2, 2018
About the Author
Danielle Simmons grew up in a small town in California's Sierra Nevada Foothills. A voracious reader from an early age, she began writing poetry and short stories in elementary school and continued that passion throughout high school and college. She studied literature, creative writing and communications at University of the Pacific in Stockton, California, where she received her Bachelor of Arts in English Literature. She currently lives in the San Francisco Bay Area with her husband, sons, and two cats. She is a PR executive by day and writer by night. Evoke is her debut novel. It was a 2012 Amazon Breakthrough Novel Award Semi-Finalist, where it was released under its former title, Aberration.
or
Not Currently Available for Direct Purchase