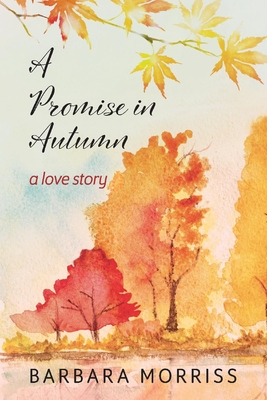 A Promise in Autumn (Paperback)
BookBaby, 9781543957587, 400pp.
Publication Date: May 7, 2019
Other Editions of This Title:
Paperback (1/9/2019)
* Individual store prices may vary.
Description
When young Keagan Cadagan, a poor, Irish Catholic girl, finds herself stuck in the Midwest, far from home, Raymon Woodrome comes to her rescue. The owner of a modest boarding house, he hires Keagan and puts a roof over her head. Their mutual admiration grows into deep love, which defeats the ghosts of the past, their religious differences, and even the First World War. But will it defeat death? Since the very beginning, Keagan and Raymon fit like a glove. Keagan is witty, forthright, and hardworking. Raymon is kind, educated, and respectful. He helps her improve her reading and writing and shares with her how autumn reminds him to covet life and pay tribute to his fallen brothers. Keagan teaches Raymon the art of Irish storytelling. Over time they deal with circumstances that challenge their love. Kegan is resolved to living a lovely life and rides the tide of discord with courage and conviction.A Promise in Autumn is a love story laced with suspense and mystery. It will make you want to keep turning the pages. Set in early the 1900s in an idyllic Midwest, the novel depicts the challenges and bliss of finding true love. It also explores one of the most interesting times in our recent history ravaged by the First World War and the Influenza Pandemic in 1918. This novel will make you dream and wonder. It will make you smile and remind you that you can always rise above the fray and learn to love again.
About the Author
Barbara Morriss was born and raised in the state of California. She attended college at the University of California at Long Beach and earned her teaching credentials a year after graduation. Her teaching career has spanned many decades and a variety of job assignments. She worked as a pre-school educator in the Head Start program and went on to teach high school and middle school. Her favorite teaching assignments included both history and English. Her love for literature and the power of the written word was what drove her lessons. She was the first recipient of the Lori and Lou Flagg award for excellence in teaching.Barbara and her husband Rich lived and worked on the Monterey Peninsula and currently live in Carmel Valley near the town of Carmel. They raised two children, Angee and Garrett. Angee is a teacher in St. Helena, California and Garrett is a financial project manager for a firm in East Bay. In retirement, Barbara has pursued her interests in painting in acrylics, designing art dolls, and writing.