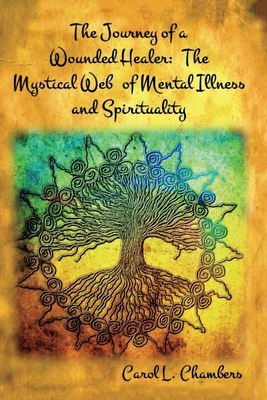 The Journey of a Wounded Healer (Paperback)
The Mystical Web of Mental Illness and Spirituality
BookBaby, 9781543971330, 250pp.
Publication Date: July 1, 2019
* Individual store prices may vary.
Description
This is a book about hope. It is also a brave and courageous book, written by a woman who navigated the unknown lands of undiagnosed mental illness for over 6 decades. Her experiences of despair and hopelessness throughout those years eventually left her in a place of anxiety and depression that nearly took her life. With insight and self-compassion, she reveals a journey of a terrifying childhood, cycles of profound depression and anxiety, anorexia, addiction, spiritual anguish, and eventual diagnoses. From all this arose a profound yearning for coherence, wholeness and healing. In her story toward healing and understanding, Carol speaks with brutal honesty about her childhood, adolescence and relationships along the way which caused her great pain. She talks of her many attempts to discover the cause of her depression and constant anxiety. More importantly, she tells the story of her most serious breakdown and how at 63, she finally discovered her Bipolar Disorder and other diagnoses and became stable for the first time in her life. Throughout her life, her spiritual explorations expanded; and, she speaks honestly of her troubled relationship with conservative Christianity and, decades later, her discovery of the freedom of Energy Healing, the practice of Reiki, the wonders of the supernatural world of Celtic mystery and magic, and the profound sacred transformation of the restorative practices of ancient Shamanism. This is a book for those who experience mental illness, those who love and care for them, spiritual seekers and teachers, and healing practitioners of all kinds.
About the Author
Carol L. Chambers is the author of her first book, a memoir, "The Journey of a Wounded Healer: The Mystical Web of Mental Illness and Spirituality." She received two Masters' Degrees in Religion and Theology. She now studies Celtic Spirituality, Native American Spirituality and Shamanism. She is a Reiki Master and Energy Healer. She is retired after thirty years work in the "helping professions" including in Child Welfare, Domestic Violence, and Professional Ministry." She has one son and is the grandmother of two delightful grandchildren. She lives in North Central Florida with her companion dog, Finian. She is a Level Three Reiki practitioner, a certified Animal Reiki practitioner, Energy Healer and a student of Shamanism. She is an artist, poet, writer, public speaker, musician, and an active blogger at www.thetenderjourney.com. She lives in Central Florida with little Finian, her constant companion dog. She is a proud mother of one son and daughter-in-law, and a happy grandmother of two delightful grandchildren. She has been in recovery from prescription drug abuse and alcoholism for over 33 years. More importantly, she is a survivor of a lifetime of mental illness and has explored the relationship between mental illness and spirituality for decades.