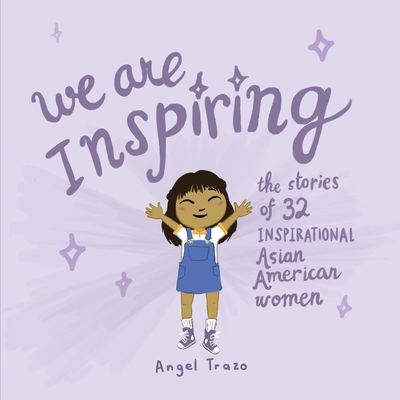 We Are Inspiring
The Stories of 32 Inspirational Asian American Women
Paperback

* Individual store prices may vary.
Description
Designed for reading-with your child or for children ages 10+ to read independently, "We Are Inspiring" brings to life the inspiring stories of Asian American women. This work encompasses API femmes of various ethnicities, professions, and body sizes, and is inclusive of LGBTQ folks, immigrants, and mixed-race women. I began this project in August 2018. Browsing through a local used bookstore and casually flipping through pages of colorfully-illustrated children's books, I admired the growing collection of books about women. However, I was looking for a particular kind of woman. WAIT. HOLD UP.Where were my Asian Americans at? There HAD to be some inspirational Asian Americans, right? However, I couldn't find an anthology in bookstores nor comprehensive lists online. Why was this information so difficult to find?My goal is to prevent the erasure of Asian American history by helping author it. Asian American history is an integral part of American history as we have been a part of the North American cultural fabric for centuries. In fact, Filipinos, the first Asians in North America, arrived in Morro Bay as early as the 16th century. Why are our stories omitted from much of the American historical literary canon? Why has this persisted for so long? Why does this continue to happen? What can I do about this? Well, I can write and I can draw. This is the story of how We Are Inspiring was born.I wondered why I couldn't find this kind of book anywhere... I realized it was because I hadn't made it yet. Dear reader, thank you for supporting me in my mission to create the book of American stories that I have wanted to hold since I was child.
BookBaby, 9781543974164, 50pp.
Publication Date: July 10, 2019
About the Author
Angel Trazo is a Master's student in Asian American Studies at the University of California, Los Angeles (UCLA). She graduated from Colgate University in 2017 with degrees in Biology and Art & Art History (Studio Art Emphasis). We Are Inspiring: the stories of 32 Asian American women is her debut children's book.