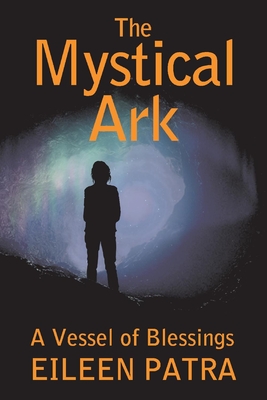 The Mystical Ark
A Vessel of Blessings
Paperback

* Individual store prices may vary.
Description
Adventure, mystery, and a touch of romance meet thought-provoking spiritual ideas in this work of Visionary Fiction by award-winning author, Eileen Patra. The action begins on page one when a small team of explorers makes a startling discovery in a remote Saharan Desert cave.

Elena Rowan is an accomplished artist and photographer who enjoys spending her free time assisting her best friend and archaeologist, Zak Erdmann on summer field studies. It is a great way to spend the summer. But their most recent adventure has led them into grave danger as they stumble upon one of the most sought-after artifacts of all time, The Ark of the Covenant. But it is not the Ark that is startling, it is the unexpected contents. Inside this sacred tabernacle, they do not find stone tablets etched with the Ten Commandments. Instead, they discover a portal into another realm of being.

Zak, a man of science, facts, and numbers, is baffled by his inability to penetrate the intense energy field that surrounds the highly sought-after artifact. Elena, however, slips through the energetic barrier catapulting the entire team into a mystical experience that changes their perspective on life itself. Enveloped in a realm of pure light and harmony, the team gains a deeper understanding of the true nature of humankind. The questions that pervade every human mind are answered, not by words, but through an awakened awareness that transcends all human thought and perceived limitations.

The discovery in the desert is extraordinary, but the real adventure begins when the team returns home to New York, where they attempt to incorporate their newfound understanding of life into their everyday lives. Each has been transformed by the experience, but new questions develop. What will they do with this sacred tabernacle? How will they bring this newfound wisdom into their everyday lives? How will the contents of the Ark affect a world that so desperately needs its message? Is there even more danger for them in what lies ahead?

Readers will join Elena, and her team members on a journey of self-discovery and no doubt find pieces of themselves in their story. The questions that haunt the team and their ongoing adventure will have readers turning pages to find out what happens next.
BookBaby, 9781543976113, 324pp.
Publication Date: July 29, 2019
About the Author
Eileen Patra, is an award-winning author, ordained Unity Minister, Licensed Unity Teacher, Certified Spiritual Educator, and life-long student of spiritual studies.

In 2014 Eileen received the Ruth M. Mosley Award for Outstanding Achievement in Ministry while serving as the Senior Minister at Unity of Livonia, MI. Eileen has also served as the Teen Ministry Consultant, for the Great Lakes Region of Unity and as the founding minister of Unity of the Lakes in West Branch, Michigan.

Prior to her call to ministry, Eileen earned a Bachelor of Fine Arts Degree from the College for Creative Studies in Detroit, Michigan. As an author, she strives to paint an image of innate wholeness and unlimited potential in her reader's mind.

Eileen Patra is an inspiring and passionate speaker and writer who brings her love for spiritual principles and their power to transform lives to people of all walks of life. She has published dozens of spiritually-themed articles in local periodicals, online journals, and on her blog at eileenpatra.com. The Mystical Ark is her first novel.

Find out more about her at eileenpatra.com.
or
Not Currently Available for Direct Purchase