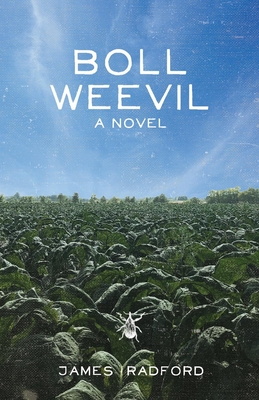 Boll Weevil (Paperback)
Biscuette Books, 9781543977929, 304pp.
Publication Date: September 6, 2019
* Individual store prices may vary.
Description
Boll Weevil is a lyrical portrait of a changing American South. A courtroom drama, a homecoming tale, a story about marriage, friendship, and responsibility, Boll Weevil is a picture of hope in hopeless political times.A brash young lawyer returns to his rural South Georgia hometown seeking to gain political foothold by challenging the long-standing County Commissioner for his seat. The young politician soon realizes how little he understands the place and people he seeks to represent. To win, he must first confront his own misapprehensions about a society from which he has long been separated. Second, he must overcome the brutal, desperate means deployed by those in power to maintain their hold.BOLL WEEVIL is a courtroom drama with strong themes of racial justice, in the vein of A TIME TO KILL by JOHN GRISHAM and PRAYING FOR SHEETROCK by MELISSA FAY GREENE. It is a homecoming story that both celebrates the rural South and exposes the darkness lurking there, in the vein of HILLBILLY ELEGY by J.D. VANCE or the graphic novel SOUTHERN BASTARDS by JASON AARON and JASON LATOUR.
About the Author
James Radford is a civil rights lawyer living and working in Decatur, Georgia. James grew up in Troy, Alabama and spent summers working at his family's tobacco farm in Todd County, Kentucky. He has a law degree from the University of Georgia and a degree in English Literature from Samford University. He is actively involved in the political life of his community, where he has both run for office (unsuccessfully, of course) and served as formal and informal advisor to numerous campaigns for local office (successfully!). He loves to spend time with his children, eat chicken (variously prepared) and occasionally exercise. He has also created a number of short films, including the documentary "Crowe's" which was selected for the Sidewalk Film Festival in Birmingham, Alabama.