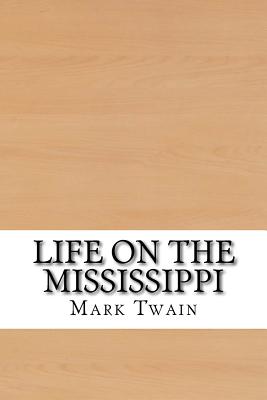 Life On The Mississippi (Paperback)
Createspace Independent Publishing Platform, 9781544014296, 400pp.
Publication Date: March 2, 2017
Other Editions of This Title:
Paperback (4/29/2018)
Paperback (7/18/2019)
Paperback (3/29/2018)
Paperback (3/30/2017)
Paperback (4/7/2018)
Paperback (9/16/2016)
Paperback (11/22/2018)
Paperback (11/4/2011)
Paperback (3/11/2018)
Paperback (1/14/2017)
Paperback (6/14/2018)
Paperback (2/14/2019)
Paperback (9/12/2016)
Paperback (1/6/2017)
Paperback (3/10/2017)
* Individual store prices may vary.
Description
Life on the Mississippi is a memoir by Mark Twain detailing his days as a steamboat pilot on the Mississippi River before and after the American Civil War. The book begins with a brief history of the river. It continues with anecdotes of Twain's training as a steamboat pilot, as the 'cub' of an experienced pilot. He describes, with great affection, the science of navigating the ever-changing Mississippi River. In the second half, the book describes Twain's return, many years later, to travel on a steamboat from St. Louis to New Orleans. He describes the competition from railroads, the new, large cities, and his observations on greed, gullibility, tragedy, and bad architecture. He also tells some stories that are most likely tall tales. Simultaneously published in 1883 in the U.S. and in England, it is said to be the first book composed on a typewriter. (Source: Wikipedia) Samuel Langhorne Clemens (November 30, 1835 - April 21, 1910), better known by the pen name Mark Twain, was an American humorist, satirist, writer, and lecturer. Twain is most noted for his novels Adventures of Huckleberry Finn, which has since been called the Great American Novel, and The Adventures of Tom Sawyer. He is also known for his quotations. During his lifetime, Clemens became a friend to presidents, artists, leading industrialists, and European royalty. Clemens enjoyed immense public popularity, and his keen wit and incisive satire earned him praise from both critics and peers. American author William Faulkner called Twain "the father of American literature." Source: Wikipedi.