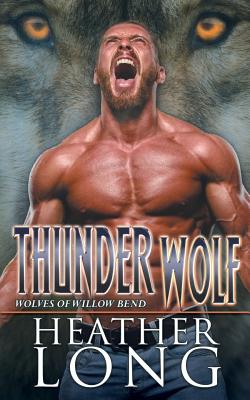 Thunder Wolf
Paperback

* Individual store prices may vary.
Description
Most Lone Wolves have a story-a pack they left behind, a love they lost, or worse, one they buried. Some leave their packs to roam because they crave freedom, and independence. Some leave because in their hearts, they can't bear to stay. Some leave because they see no way to go back... Enforcer John Nelson has pulled double duty for months, keeping an eye on the Lone Wolves who are his charges as well as those that once answered to Margo Montgomery. More of a loner than most, he doesn't mind going months at a time without seeing another Enforcer-until the formation of the Three Rivers pack disrupted lives everywhere. Now, he must divide his time between watching the upstarts and checking on his charges while working with the other Enforcers to anticipate the next move by the Russian Volchitsa. No Enforcer expected to find themselves among the hunted, but when they target the one wolf he can tolerate, John defies orders to go after her. Hadley Sexton is a bit of a wild card, even for an Enforcer, and she loves being unpredictable. More of a mother hen than she likes to admit, she keeps an eye on her Lone Wolves, and treats them more like family than charges. But when three Enforcers are brutally murdered over the course of three weeks, Hadley discovers someone has been shadowing her trail and they aren't alone. It is a dangerous game with a brutal enemy, one willing to kill the wolves she's sworn to protect to draw her out. For Hadley, John will break every rule, but will he be in time?
Createspace Independent Publishing Platform, 9781544016313, 332pp.
Publication Date: February 28, 2017