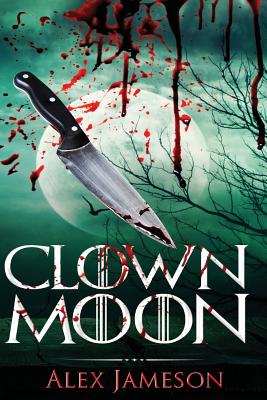 Clown Moon
Paperback

* Individual store prices may vary.
Description
LOCK YOUR DOORS AND WINDOWS...PULL THE COVERS OVER YOUR HEAD...Author Alex Jameson is going to make you scream.Former Marine sniper Sam Asher enjoys his casual civilian life. He's content with his mundane job, his steady girlfriend, and his halfway decent apartment, until tragedy strikes too close to home, in a manner that appears to be related to a nationwide epidemic of creepy clown sightings. Bent on vengeance, Sam hits the road to track down a deranged killer. Accompanied by his brother Jake, and pursued by an overly ambitious Homeland Security Agent, Sam will need to use every resource, every skill, and every friend he's ever had to find the madman. As the "clown crisis" ramps up, receiving constant scrutiny from the media, and keeping regular folks hiding in their homes, a rash of murders takes Sam halfway across the country on his quest for justice. The battle-tested Marine will be sucked into a vortex of madness at the hands of a psychopath, in a battle of will and wits, that will test his heart, mind and loyalty.
Createspace Independent Publishing Platform, 9781544036090, 526pp.
Publication Date: March 1, 2017