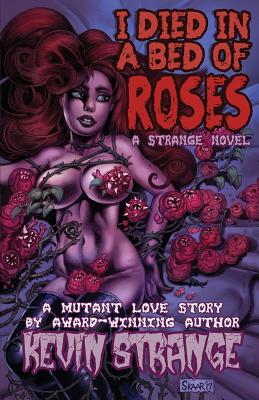 I Died in a Bed of Roses (Paperback)
Createspace Independent Publishing Platform, 9781544051659, 148pp.
Publication Date: March 2, 2017
* Individual store prices may vary.
Description
Cult horror filmmaker Brian Sully has isolated himself to a simple life on the Oregon coast after being publicly shamed by the lead actress of his most recent B-Movie monster flick for sending her pictures of his dick. Brian's years of isolation have left him on the brink of suicide. But after his best friend and producer books him at a 20th anniversary horror festival honoring their first feature film, Brian Sully's life is about to change. Is true love real? What if you fell in love with something not quite... Human? Would you pursue it? Would you let anything stop you? Even death? I DIED IN A BED OF ROSES is Kevin Strange's first ever crack at the paranormal romance genre. But if you're expecting a mushy love story, well, you don't know Kevin Strange.
About the Author
Kevin Strange is a two time nominee of the Wonderland Book Award for excellence in bizarro fiction, and recipient of the 2014 editors choice award in the Lewis and Clark college literary magazine The Peppermint Rooster Review. He is the author of 14 books and the writer/director of 7 films. He loves schlocky B-movies, cult fiction and Iron Maiden records.