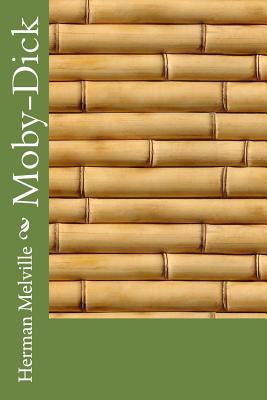 Moby-Dick (Paperback)
Createspace Independent Publishing Platform, 9781544143415, 636pp.
Publication Date: February 27, 2017
Other Editions of This Title:
Digital Audiobook (7/25/2016)
Digital Audiobook (6/15/2005)
Digital Audiobook (3/28/2010)
Paperback (4/30/2016)
Paperback (5/11/2015)
Paperback (11/11/2015)
Paperback (11/4/2011)
Paperback (11/2/2015)
Paperback (9/9/2014)
Paperback (5/22/2017)
Paperback, Spanish (12/1/2000)
Paperback (5/4/2013)
Paperback, Spanish (5/3/2016)
Paperback (4/18/2010)
Paperback (12/16/2011)
Paperback (11/17/2015)
Paperback (3/8/2012)
Paperback (2/14/2017)
* Individual store prices may vary.
Description
Moby-Dick is an 1851 novel by Herman Melville. The story tells the adventures of the wandering sailor Ishmael and his voyage on the whaling ship Pequod, commanded by Captain Ahab. Ishmael soon learns that Ahab seeks one specific whale, Moby-Dick, a white whale of tremendous size and ferocity. Comparatively few whaling ships know of Moby-Dick, and fewer yet have encountered him. In a previous encounter, the whale destroyed Ahab's boat and bit off his leg. Ahab intends to exact revenge. Herman Melville (August 1, 1819 - September 28, 1891) was an American novelist, short story writer, essayist, and poet. His earliest novels were bestsellers, but his popularity declined later in his life. By the time of his death he had virtually been forgotten, but his longest novel, Moby-Dick - largely considered a failure during his lifetime, and responsible for Melville's drop in popularity - was rediscovered in the 20th century as a literary masterpiece. Source: Wikipedia.