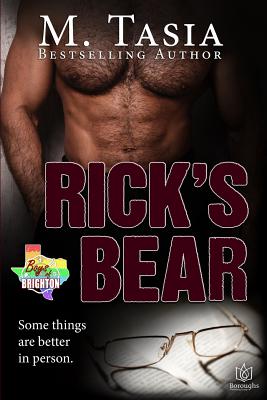 Rick's Bear (Paperback)
Createspace Independent Publishing Platform, 9781544220789, 124pp.
Publication Date: March 3, 2017
* Individual store prices may vary.
Description
Welcome back to Brighton, Texas. Where any man can find home. A DEN OF THEIR OWN Clem "Bear" Mitchell owns the only diner in Brighton and prefers to be left alone. After growing up in-and barely escaping-one of the toughest motorcycle gangs out of Chicago, he just wants peace. Librarian Rick Johansson is the same. Due to his anxiety, he has always lived on the outskirts of society, finding it far safer to stay in the stacks. But no man is an island, and when the two are thrust together by dangerous events playing out around them, they see that life is better together. The tattooed, bear of a biker and the quiet, unassuming librarian will soon show the residents of Brighton that the local bookworm can teach an old bear new tricks.