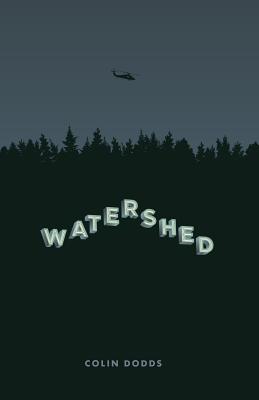 WATERSHED - a novel (Paperback)
Createspace Independent Publishing Platform, 9781544240039, 350pp.
Publication Date: April 21, 2017
* Individual store prices may vary.
Description
"(O)ne of the most interesting books you'll read this year," WATERSHED is a thriller about a pregnant woman, and the two men-one a snake dealer with a sideline in secret messages and a billionaire living under an alias-who pursue her through a near-future America of anti-technology neighborhoods and illegal hospitals, where stockbrokers moonlight as assassins, nurses procure obscure pleasures, and the powers that be blow up the new World Trade Center to goose tourism. WATERSHED was named a Book of the Month by The Association of Independent Authors and recognized in Kirkus Reviews' Stars & Recommendations section as "an appealing mix of adventure and contemplation."WHAT PEOPLE ARE SAYING"A highly readable, quirkily creative alternate reality that comes frighteningly close to real life... the present taken to its logical extreme... much more than social commentary. It's a genuinely captivating edge-of-your-seat thriller, which kept me reading from beginning to end, looking forward to each new chapter." - The Lost Coast Review"The world of WATERSHED is a vibrant one, packed to the gills with absurd and yet oddly-believable detail - everything from a September 11th memorial service that involves a full-scale recreation of the original terrorist attack, to a man who gets off on being locked in a coffin with a bag full of cats... Dodds manages to make all this and more seem not just possible, but vivid and tangible too.... It's the real deal...a strong contender to be one of the most interesting books you'll read this year." - IndieReader Reviews (4.7/5 Stars)"This cynical and surreal vision of a near-future America is intriguing and there is some genuine dark humor in the story... The use of language is interesting and the ideas are expressed thoughtfully, with attention to each word... unusual in both ideas and expression, blending elements of a suspense thriller with hints of paranormal fiction and a fair portion of social commentary to create a unique feel." - Publishers Weekly, BookLife Prize Review "Readers will never be quite sure what lurks around the next corner... An appealing mix of adventure and contemplation." - Kirkus Reviews"Watershed is a unique book, and one that will grip you from the first page... exceptionally well-written, unique, and an overall brilliant ride... unlike any you've seen before, and which is rife with fascinating ideas played out to gleeful excess." (5/5 Stars) - The Indie Book Journal"The masterfully dystopian WATERSHED unpacks the future of a modern America that, while spectacular, nobody was expecting... It's a future that, as Leonard Cohen sang, is murder. The revelations of prose in WATERSHED makes that murder enjoyable... one of the few things worth believing in." - Two Thirds North"The style is simple, uncluttered, but the writer has a gift for magical turns of phrase as well as a natural ear for rhythm... the reader feels as though they have opened a door onto another world." - Bluepepper"All the elements of good storytelling line up in this work. The narrative is crisp, the premise is unique, the description and characterizations are well-drawn and compelling... Dodds deserves your attention - there is excitement in the style and insight in the exposition" - Blognostics"I read this book in one day... striking and clearly not for the faint-hearted... a good read, full of imagination and surprises." - Scarlet Leaf Review (5/5 Stars)"Watershed is a fun read for fans of thrillers and dystopian futures alike... unexpected twists and turns will hold your attention from start to finish." - Furious Gazelle"...a masterful job of weaving in and out of the converging story lines... the ending is satisfyingly explosive." - Miller's Pond Poetry Magazine.
About the Author
Colin Dodds is a writer. He grew up in Massachusetts and completed his education in New York City. He is the author of several novels, including WINDFALL and The Last Bad Job, which the late Norman Mailer touted as showing "something that very few writers have; a species of inner talent that owes very little to other people." His poetry has appeared in more than two hundred seventy publications, and has been nominated for the Pushcart Prize and the Best of the Net Anthology. The poet and songwriter David Berman (Silver Jews, Actual Air) said of Dodds' poetry: "These are very good poems. For moments I could even feel the old feelings when I read them." His book-length poem That Happy Captive was named a finalist in both the Trio House Press Louise Bogan Award and the 42 Miles Press Poetry Award. And his screenplay, Refreshment, was named a semi-finalist in the 2010 American Zoetrope Contest. Colin lives in Brooklyn, New York, with his wife and daughter. You can find more of his work at thecolindodds.com.