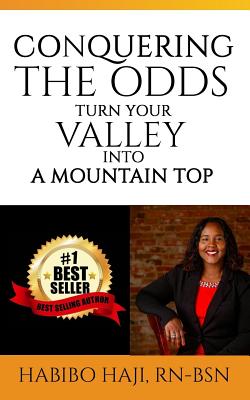 Conquering the Odds
: Turning Your Valley Into A Mountain Top
Paperback

* Individual store prices may vary.
Description
Come on this amazing journey as Habibo shares her story of how she conquered the odds in a life that should never have even made it to adulthood and see her rise to victory to get to where she is and turn her valley into a mountain top.. You have the ability to make a choice to make a different life for yourself whatever it takes. There is a purpose for you. You are not an accident. The circumstances that you are in right now are only momentary. There is so much better for you. Today is your day to move forward into something better. That quiet and gentle belief-that's been inside of you and has believed for more-is seeing the first glimmer of the answer here today. You are loved You are special. You are worth it.
Createspace Independent Publishing Platform, 9781544678702, 186pp.
Publication Date: February 27, 2017