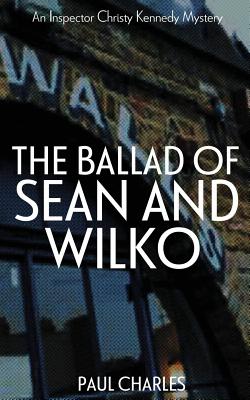 The Ballad Of Sean And Wilko
Paperback

* Individual store prices may vary.
Description
"Paul Charles is one of the hidden treasures of British crime fiction. There is a humanity, wit and compassion in these books, but most of all a fundamental decency to the central characters that makes the reader feel that if this is not always the way the world is, then it is the way the world should be." -John Connolly Legendary musicians Sean Green and Wilko Robertson agree to put their differences aside and re-unite their Seventies rock group Circles for a comeback gig at Dingwalls Dancehall in Camden Town. This is meant to be the start of a successful come-back tour but after taking a break from the show, Wilko is found dead in his locked dressing room. Just as it looks like the gig couldn't get any worse, another body shows up - in another room that's locked from the inside. Camden Town's very own Detective Inspector Christy Kennedy is faced with two locked room mysteries. Kennedy and his team plough through the band's coloured and chequered past turning up an amazing array of music business characters. The detective discovers he's never had so many suspects in a case before and then, when he's elbow deep in bodies, Kennedy's girlfriend springs a few surprises of her own. "A good puzzle, memorable character and an elegant, if not simple, solution should help Charles' series into the top rank of British police procedurals." -Publishers Weekly "The puzzle slowly fits together, exposing a rich pageant of human relationships. An exemplary case for the quiet sleuth of British Crime fiction." -Maxim Jakubowski, Guardian "What's most impressive about (these) novels is how he's managed to carve out a niche in what has become a very crowded market place, creating in DI Christy Kennedy, a laconic, sweetly philosophical hero without a cop clich in sight." -Camden New Journal "Two things lift this series out of the ordinary: one is the sense of place; the other is the character of Kennedy, a refreshingly gimmick-free old school copper." -Mail on Sunday "An intriguing glimpse of how the Music Business works-a Smash Hit " -The Press Association.
Createspace Independent Publishing Platform, 9781544696171, 284pp.
Publication Date: March 23, 2017