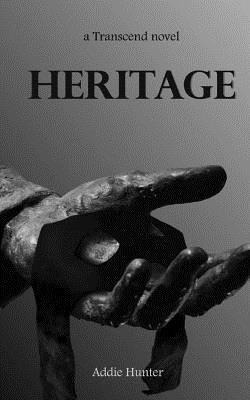 Heritage (Paperback)
Createspace Independent Publishing Platform, 9781544919447, 208pp.
Publication Date: March 28, 2017
* Individual store prices may vary.
Description
Arhaus, Nevada is a small town on I-70 that currently has more superheroes than trees. After an accident in the summer of 2012, six teens gain superhuman abilities and quickly decide to put them to good use and become heroes in a world that's since lost its good opinion of people with abilities. As if that weren't enough trouble trying to keep their powers hidden from their friends and family, they're going into their senior year of high school. Strange symbols begin appearing all around town, a new kid moves in, someone threatens to bomb the news building, and Dave still can't find a date to his senior homecoming. Blaise hopes that they can figure out who keeps setting all these fires, and Kat just wants to graduate in one piece. The first novel in the Transcend series, Heritage sets up a universe full of the supernatural, following the lives of six friends as they begin to find out the world is much bigger than it once seemed.
About the Author
Addie Hunter has been writing since she was young, always coming up with new characters and stories. A huge fan of anything superhero related, it was only a matter of time before she came up with some superhero characters, and the Transcend series is the culmination of a lifelong fascination with the supernatural and cliche, overused tropes. She has thirteen plants and three jobs and one psycho dog.