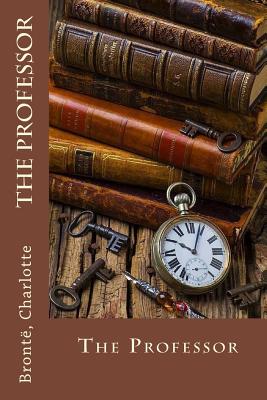 The Professor (Paperback)
Createspace Independent Publishing Platform, 9781544919683, 246pp.
Publication Date: March 25, 2017
Other Editions of This Title:
Digital Audiobook (12/31/2005)
Paperback (9/7/2018)
Paperback (1/25/2014)
Paperback (4/30/2016)
Paperback (7/31/2003)
Paperback (4/14/2015)
Paperback (2/27/2020)
Paperback (5/2/2013)
Paperback (2/11/2009)
Paperback (4/1/2020)
Paperback (12/1/2015)
Paperback (3/23/2018)
Paperback (3/31/2019)
Paperback (3/10/2014)
Paperback (5/16/2014)
* Individual store prices may vary.
Description
The book is the story of a young man, William Crimsworth, and is a first-person narrative from his perspective. It describes his maturation, his loves and his eventual career as a professor at an all-girls school. The story starts off with a letter William has sent to his friend Charles, detailing his refusal to his uncle's proposals to become a clergyman, as well as his first meeting with his rich brother Edward. Seeking work as a tradesman, William is offered the position of a clerk by Edward. However, Edward is jealous of William's education and intelligence and treats him terribly.