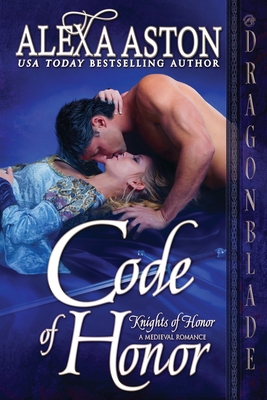 Code of Honor (Paperback)
Createspace Independent Publishing Platform, 9781544980942, 232pp.
Publication Date: March 28, 2017
* Individual store prices may vary.
Description
1365 A.D. - After the Earl of Sandbourne banishes his supposedly unfaithful wife to a convent, his young son Michael swears never to set foot on the family's estate until after his father's death. Michael will then claim his title as the new earl and restore his beloved mother to a place of honor. Fifteen years pass, and the now-knighted Sir Michael Devereux serves Lord Geoffrey de Montfort at Kinwick Castle. He accompanies the nobleman and his family to a wedding, where Michael unknowingly falls in love with the bride before he even knows her identity. Lady Elysande Le Cler is angry that her usually indulgent father went against her wishes and betrothed her to a stranger prior to his death. Now as her wedding day approaches, dread fills her-until she meets a dashing stranger who helps her deliver a foal. Elysande loses her heart to this knight, frustrated that they can never be together. Join Michael and Elysande as they find fate has other plans in store for them. Each book in the Knights of Honor series is a standalone story that can be enjoyed out of order. Series Order: Book #1 Word of Honor Book #2 Marked by Honor Book #3 Code of Honor Book #4 Journey to Honor.