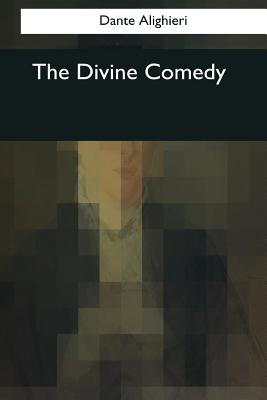 The Divine Comedy (Paperback)
Createspace Independent Publishing Platform, 9781545044438, 486pp.
Publication Date: August 11, 2017
Other Editions of This Title:
Paperback (6/6/2018)
Paperback (3/27/2013)
Paperback (3/30/2017)
Paperback (3/7/2016)
Paperback (11/10/2015)
Paperback (6/21/2018)
Paperback (8/6/2016)
Paperback (1/30/2018)
Paperback, Spanish (6/4/2016)
Paperback (2/11/2017)
Paperback (8/8/2016)
Paperback (7/6/2018)
Paperback (7/14/2017)
Paperback (5/6/2018)
Paperback (8/10/2017)
Paperback (5/4/2016)
* Individual store prices may vary.
Description
I found myself within a forest dark, For the straight-forward pathway had been lost. Ah me how hard a thing it is to say What was this forest savage, rough, and stern, Which in the very thought renews the fear. So bitter is it, death is little more; But of the good to treat, which there I found, Speak will I of the other things I saw there. I cannot well repeat how there I entered, So full was I of slumber at the moment In which I had abandoned the true way. But after I had reached a mountain's foot, At that point where the valley terminated, Which had with consternation pierced my heart, Upward I looked, and I beheld its shoulders, Vested already with that planet's rays Which leadeth others right by every road.