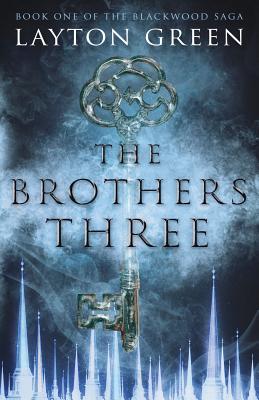 The Brothers Three (Paperback)
Book One of the Blackwood Saga
Createspace Independent Publishing Platform, 9781545056592, 332pp.
Publication Date: March 14, 2017
* Individual store prices may vary.
Description
Have you ever wondered what it would be like to be plunged into a dangerous fantasy world? The Blackwood brothers from New Orleans are about to find out. Youngest brother Will dreams of escaping his mundane life as an apprentice contractor. Caleb is a bartender whose charm and good looks see him through life. Val, the eldest, is a high-powered attorney who hides the fact that he can perform parlor tricks with his mind. The brothers' lives are changed forever when they receive a belated inheritance from their father: a staff with a mysterious stone on top, a pair of rogue's bracers, and a sword that Will can barely lift. Searching for an explanation, it is not until a strange key whisks the brothers across time and space, into a terrifying version of New Orleans ruled by wizards, that the brothers accept the truth and undergo a perilous journey home. With the help of an alluring but deadly adventuress, they must break into the keep of a sorcerer known for his love of diabolical games, find a trio of enchanted talismans, and somehow defeat an evil wizard who can raise legions of the undead to do his bidding. It seems the brothers have found their adventure. But will they live to tell the tale?
About the Author
Layton Green is a bestselling author who writes across multiple genres, including fantasy, mystery, thriller, horror, and suspense. Among other works, he is the author of the Dominic Grey series, which has been optioned for film and nominated for multiple awards. His work has reached #1 on numerous genre lists in the United States, the United Kingdom, and Germany. Layton lives with his family in North Carolina. You can visit him on Facebook, Goodreads, or on his website (laytongreen.com).