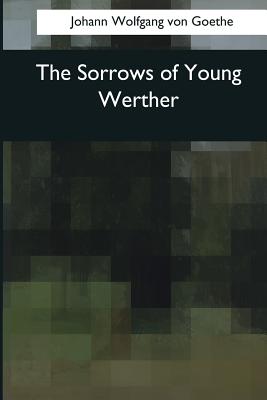 The Sorrows of Young Werther
Paperback

* Individual store prices may vary.
Other Editions of This Title:
Paperback (7/27/2019)
Paperback (9/24/2018)
Paperback (7/8/2020)
Paperback (12/14/2020)
Paperback (5/4/2020)
Paperback (9/29/2008)
Paperback (1/7/2021)
Paperback (12/14/2012)
Hardcover (2/17/2004)
Mass Market Paperback (7/5/2005)
Description
How happy I am that I am gone My dear friend, what a thing is the heart of man To leave you, from whom I have been inseparable, whom I love so dearly, and yet to feel happy I know you will forgive me. Have not other attachments been specially appointed by fate to torment a head like mine? Poor Leonora and yet I was not to blame. Was it my fault, that, whilst the peculiar charms of her sister afforded me an agreeable entertainment, a passion for me was engendered in her feeble heart? And yet am I wholly blameless? Did I not encourage her emotions? Did I not feel charmed at those truly genuine expressions of nature, which, though but little mirthful in reality, so often amused us? Did I not - but oh what is man, that he dares so to accuse himself? My dear friend I promise you I will improve; I will no longer, as has ever been my habit, continue to ruminate on every petty vexation which fortune may dispense; I will enjoy the present, and the past shall be for me the past.
Createspace Independent Publishing Platform, 9781545069769, 104pp.
Publication Date: April 10, 2017