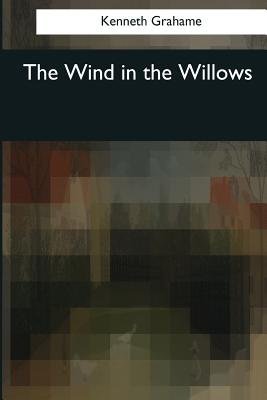 The Wind in the Willows
Paperback

* Individual store prices may vary.
Other Editions of This Title:
Digital Audiobook (3/7/2011)
Paperback (10/21/2018)
Paperback (5/8/2018)
Paperback (10/21/2013)
Paperback (4/7/2014)
Paperback (5/28/2017)
Paperback (7/10/2003)
Paperback (4/2/2017)
Paperback (9/1/2004)
Paperback (1/9/2014)
Paperback (11/20/2012)
Paperback (3/30/2014)
Paperback (10/28/2018)
Paperback (11/14/2018)
Description
'This is fine ' he said to himself. 'This is better than whitewashing ' The sunshine struck hot on his fur, soft breezes caressed his heated brow, and after the seclusion of the cellarage he had lived in so long the carol of happy birds fell on his dulled hearing almost like a shout. Jumping off all his four legs at once, in the joy of living and the delight of spring without its cleaning, he pursued his way across the meadow till he reached the hedge on the further side. 'Hold up ' said an elderly rabbit at the gap. 'Sixpence for the privilege of passing by the private road ' He was bowled over in an instant by the impatient and contemptuous Mole, who trotted along the side of the hedge chaffing the other rabbits as they peeped hurriedly from their holes to see what the row was about. 'Onion-sauce Onion-sauce ' he remarked jeeringly, and was gone before they could think of a thoroughly satisfactory reply. Then they all started grumbling at each other. 'How STUPID you are Why didn't you tell him--' 'Well, why didn't YOU say--' 'You might have reminded him--' and so on, in the usual way; but, of course, it was then much too late, as is always the case. It all seemed too good to be true.
Createspace Independent Publishing Platform, 9781545078723, 148pp.
Publication Date: April 4, 2017