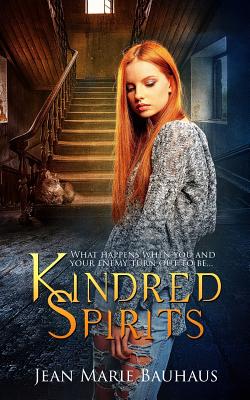 Kindred Spirits (Paperback)
Createspace Independent Publishing Platform, 9781545145845, 370pp.
Publication Date: June 24, 2017
About the Author
Jean Marie Bauhaus is a red-headed GenXer who desperately wanted to be Stephen King when she grew up. She still kind of does. A yarn addict, Jean usually spends her free time knitting or crocheting while watching Winchesters banter with angels, zombies eating their way through the South, and a mad man in a blue box making everything better--unless you're a Dalek. Otherwise, she's usually spinning yarns about epic love, tragic loss, magic, murder and mayhem. Jean lives in Tulsa, Oklahoma with her husband, two cats, a box turtle, and a very spoiled Chihuahua. She writes haunting paranormal romance, dark fantasy, and horror from the least spooky room in a very unspooky house. Connect with Jean and sign up to her mailing list at jeanmariebauhaus.wordpress.com, and find her on Twitter @jmbauhaus.
Advertisement