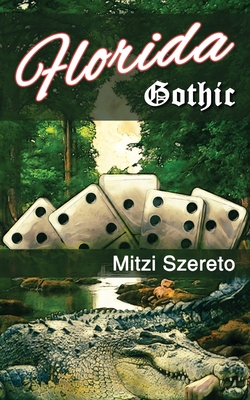 Florida Gothic (Paperback)
Createspace Independent Publishing Platform, 9781545241653, 150pp.
Publication Date: July 6, 2017
About the Author
Mitzi Szereto (mitziszereto.com) is an author and anthology editor of multi-genre fiction and non-fiction. She has her own blog of humorous essays at Errant Ramblings: Mitzi Szereto's Weblog and a web TV channel Mitzi TV, which covers the "quirky" side of London, England. Her books include Oysters and Pearls: Collected Stories; Phantom: The Immortal (co-authored with Ashley Lister); Rotten Peaches (The Thelonious T. Bear Chronicles) and Normal for Norfolk (The Thelonious T. Bear Chronicles)-the cozy mystery series co-authored with celebrity author bear Teddy Tedaloo; Love, Lust and Zombies; The Wilde Passions of Dorian Gray; Pride and Prejudice: Hidden Lusts; Dying for It: Tales of Sex and Death; Thrones of Desire: Erotic Tales of Swords, Mist and Fire and Getting Even: Revenge Stories. Her anthology Erotic Travel Tales 2 is the first anthology of erotica to feature a Fellow of the Royal Society of Literature. She divides her time between the Pacific Northwest and the UK.
Advertisement