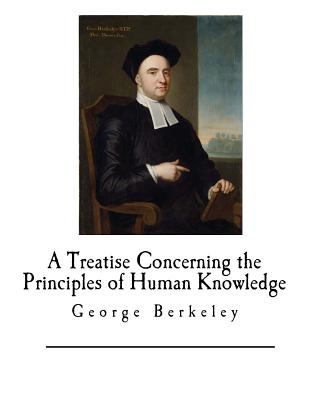 A Treatise Concerning the Principles of Human Knowledge (Paperback)
George Berkeley
Createspace Independent Publishing Platform, 9781545248188, 58pp.
Publication Date: April 8, 2017
Other Editions of This Title:
Paperback (10/29/2017)
Paperback (12/22/2017)
Paperback (2/9/2018)
Paperback (1/16/2017)
Paperback (11/10/2017)
Paperback (7/3/2017)
Paperback (12/17/2017)
Paperback (8/12/2017)
Paperback (3/20/2017)
Hardcover (4/19/2018)
Paperback (12/10/2016)
Paperback (11/3/2017)
Paperback (4/29/2018)
Paperback (12/1/1982)
Paperback (12/14/2018)
Paperback (4/26/2018)
Hardcover (12/1/1982)
* Individual store prices may vary.
Description
A Treatise Concerning the Principles of Human Knowledge George Berkeley Philosophy being nothing else but the study of wisdom and truth, it may with reason be expected that those who have spent most time and pains in it should enjoy a greater calm and serenity of mind, a greater clearness and evidence of knowledge, and be less disturbed with doubts and difficulties than other men. WHAT I here make public has, after a long and scrupulous inquiry, seemed to me evidently true and not unuseful to be known- particularly to those who are tainted with Scepticism, or want a demonstration of the existence and immateriality of God, or the natural immortality of the soul. Whether it be so or no I am content the reader should impartially examine; since I do not think myself any farther concerned for the success of what I have written than as it is agreeable to truth. But, to the end this may not suffer, I make it my request that the reader suspend his judgment till he has once at least read the whole through with that degree of attention and thought which the subject-matter shall seem to deserve. For, as there are some passages that, taken by themselves, are very liable (nor could it be remedied) to gross misinterpretation, and to be charged with most absurd consequences, which, nevertheless, upon an entire perusal will appear not to follow from them; so likewise, though the whole should be read over, yet, if this be done transiently, it is very probable my sense may be mistaken; but to a thinking reader, I flatter myself it will be throughout clear and obvious.