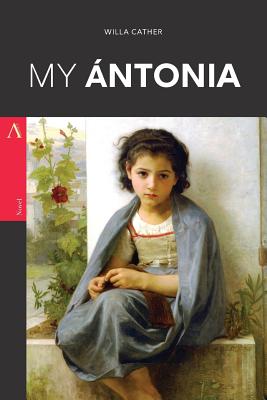 My Ántonia (Paperback)
Createspace Independent Publishing Platform, 9781545312391, 352pp.
Publication Date: April 11, 2017
Other Editions of This Title:
Paperback (6/27/2017)
Paperback (7/4/2018)
Paperback (6/2/2018)
Paperback (6/28/2017)
Paperback (12/8/2016)
Paperback (8/8/2016)
Paperback (10/7/2016)
Paperback (8/17/2017)
Paperback (4/8/2018)
Paperback (6/27/2018)
Paperback (4/23/2018)
Paperback (6/5/2018)
Paperback (6/25/2017)
Paperback (11/22/2017)
Paperback (10/14/2016)
Paperback (9/7/2016)
Paperback (6/8/2018)
Paperback (5/8/2017)
* Individual store prices may vary.
Description
Full text.
The Cather's first masterpiece tells the stories of an orphaned boy from Virginia, Jim Burden, and the elder daughter in a family of Bohemian immigrants, ntonia Shimerda, who are each brought as children to be pioneers in Nebraska towards the end of the 19th century. Both the pioneers who first break the prairie sod for farming, as well as of the harsh but fertile land itself, feature in this American novel. The first year in the very new place leaves strong impressions in both children, affecting them lifelong.
Quote: "Nothing happened. I did not expect anything to happen. I was something that lay under the sun and felt it, like the pumpkins, and I did not want to be anything more. I was entirely happy. Perhaps we feel like that when we die and become a part of something entire, whether it is sun and air, or goodness and knowledge. At any rate, that is happiness; to be dissolved into something complete and great. When it comes to one, it comes as naturally as sleep."