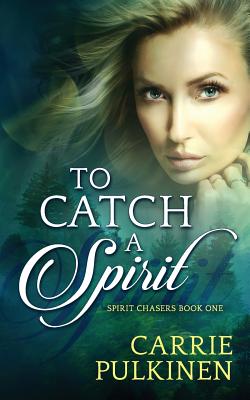 To Catch a Spirit (Paperback)
Createspace Independent Publishing Platform, 9781545383896, 356pp.
Publication Date: May 9, 2017
* Individual store prices may vary.
Description
Being psychic isn't as fun as it sounds... Billionaire businessman Logan Mitchell is an empath. While his talent of reading people's emotions has come in handy in the business world, it's about to drive him insane. His ability triggers unbearable OCD attacks that leave him counting and cleaning until he collapses from exhaustion. If his psychic power doesn't make him crazy, the ghost that's haunting him soon will. Psychic medium Allison Gray is drawn to Logan the minute she meets him. She shares his empathic abilities, and she can help him control the constant barrage of emotions. But a harrowing incident from her past has left her terrified of spirits, and the ghost in Logan's mansion is doing everything in its power to keep her away. Logan has given up hope of ever having a normal life, until he meets Allison. But the ghost doesn't want to share him. Even if she can overcome her fears, loving him will mean risking her life.
or
Not Currently Available for Direct Purchase