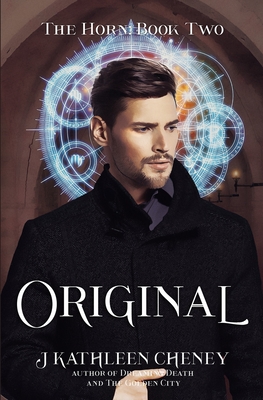 Original
Paperback

* Individual store prices may vary.
Description
Amal, Lady Horn, has always been called rash. She makes decisions far too quickly for the elders of the Horn Family. Bringing home a mysterious foreigner-one who has ties to her people's ancient enemies, the Cince-is bad enough, but now she's taken him as her lover. She might even want more from him.Dalyan is an Original, a copy of a man long dead. The elders of the Horn Family thought they could use his singular knowledge to resurrect an ancient Fortress, a sentient underground city long abandoned by its people. But when Dalyan can't access the memoires of the man from whom he's copied, the elders begin to ask whether he's an unfortunate liability instead. For Amal's sake, Dalyan is determined to prove them wrong. Together Amal and Dalyan work to build a coalition to raise the hidden Fortress, but they'll need the help of Amal's friends, of the Oathbreakers spread across the country, and-if possible-the king himself.
Createspace Independent Publishing Platform, 9781545433058, 268pp.
Publication Date: April 17, 2017
About the Author
J. Kathleen Cheney taught mathematics ranging from 7th grade to Calculus, but gave it all up for a chance to write stories. Her novella "Iron Shoes" was a 2010 Nebula Award Finalist. Her novel, The Golden City was a Finalist for the 2014 Locus Awards (Best First Novel). Dreaming Death (Feb 2016) is the first in a new series, the Palace of Dreams Novels--the same world in which the books of The Horn are set.