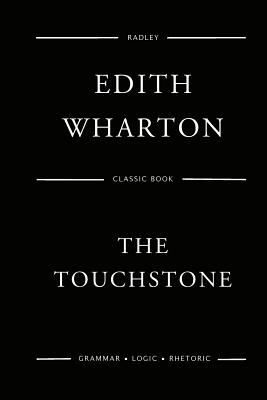 The Touchstone (Paperback)
Createspace Independent Publishing Platform, 9781545577554, 114pp.
Publication Date: April 25, 2017
Other Editions of This Title:
Paperback (5/17/2018)
Paperback (7/6/2016)
Paperback (9/4/2019)
Paperback (9/14/2009)
Paperback (10/28/2018)
Paperback (6/13/2020)
Paperback (8/14/2008)
Paperback (3/17/2019)
Paperback, Large Print (8/14/2008)
Paperback (12/28/2016)
Paperback (11/8/2011)
Paperback (5/13/2015)
Paperback (11/24/2009)
Paperback (8/17/2019)
Paperback (4/1/2020)
* Individual store prices may vary.
Description
The Touchstone is a novella written by Edith Wharton. It was published in 1900 and was her rst published novella.Stephen Glennard's career is falling apart and he desperately needs money so that he may marry his beautiful ancee. He happens upon an advertisement in a London magazine promising the prospect of nancial gain. Glennard was once pursued by Margaret Aubyn, a famous and recently deceased author, and he still has her passionate love letters to him. Glennard removes his name from the letters and sells them, making him a fortune and building a marriage based on the betrayal of another. However, his mounting shame and his guilty conscience ultimately force him to confess his betrayal to his wife. He fully expects (and even desires) that his confession will cause her to despise him. However, her wise and forgiving response opens a way for him to forgive himself and to make what limited amends he can make for his actions.Edith Wharton (1862 - 1937) was a Pulitzer Prize- winning American novelist, short story writer, and designer. She was nominated for the Nobel Prize in Literature in 1927, 1928 and 1930. Wharton combined her insider's view of America's privileged classes with a brilliant, natural wit to write humorous, incisive novels and short stories of social and psychological insight. She was well acquainted with many of her era's other literary and public gures, including Theodore Roosevelt.This classic title has been published by RADLEY BOOKS. Each RADLEY CLASSIC is a meticulously restored, luxurious and faithful reproduction of a classic book; produced with elegant text layout, clarity of presentation, and stylistic features that make reading a true pleasure. Special attention is given to legible fonts and adequate letter sizing, correct line length for readability, generous margins and triple lead (lavish line separation); plus we do not allow any mistakes/changes/additions to creep into the author's words.Visit RADLEY BOOKS at www.radleybooks.com (or search RADLEY CLASSIC on Amazon) to see more classic book titles in this series.