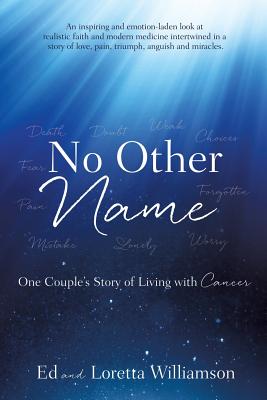 No Other Name (Paperback)
Xulon Press, 9781545602010, 162pp.
Publication Date: March 29, 2017
* Individual store prices may vary.
Description
Throughout the ages, God has gone to great lengths to write His story upon the hearts of all humanity. Ed Williamson's No Other Name reveals the heart, mind and soul of one who has discovered God's great story and whose life is shaped by the work of a Holy God. The book is warm and powerful, an inspiring expression of the author's own journey of faith through love, struggle and triumph. It offers a stirring challenge to look for God in every circumstance and He will be found. Dr. Sandra C. Gray President, Asbury University Wilmore, KY This book is a must-read for anyone facing a physical challenge or who has a loved one dealing with a health issue. I love the balance of the book in terms of faith, medicine, relationships and Scripture. The agony, joy, pain, hopes and expectations are felt as Ed and Loretta deal with her battle with cancer. Most of all, their love for Christ, love for people, and their passion for ministry is felt throughout this insightful book. Dr. Stan Toler General Superintendent Emeritus Church of the Nazarene Oklahoma City, OK In this moving book, Ed and Loretta Williamson share their love affair with the Gospel of Jesus Christ and with each other, across decades of ministry and a lengthy battle with cancer that finally ended in Loretta's death. Yet their joy in the Lord, and devotion to each other, never died. I highly recommend this unflinching portrayal of faithfulness amid the ravages of terminal cancer. It is testimony and love story wrapped together. Readers will be blessed by the Williamsons' story, and will gain courage for their own journeys as followers of Christ. Dr. Dana L. Robert Director, Global Christianity and Mission Boston University School of Theology ...additional endorsements can be found in the book interior.