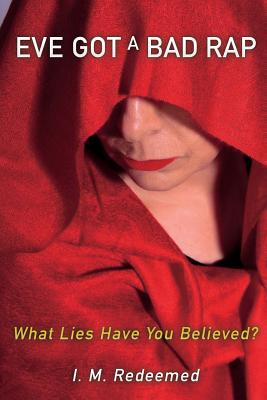 Eve Got a Bad Rap
Paperback

* Individual store prices may vary.
Description
Married at fifteen and a young mother at sixteen wasn't the life that I.M. Redeemed had imagined. She never thought she would endure years of abuse from an angry and controlling husband. Her autobiography, Eve Got a Bad Rap, exposes deception. She addresses a variety of women's issues, but her story also uproots the lies that live at the bottom of all of mankind's struggles. If there is a lack, there is a lie. Her story began with a life of poverty, but she experienced the Lord as a small child regardless. The loving acceptance from God kept her moving forward. Meanwhile, a force appeared to steal and destroy. After a bewildering meeting with a deceptive musician, she was led into a violent first marriage. She escaped death with their toddler son in tow Twists and turns continued followed by provision, a new spiritual footing, a career, more children, a loving new husband and a ministry. This is a journey of despair to delight, sad to funny, rags to riches and loneliness to love. Fulfilled, she now lives freely and better equipped to discern truth from lies. Her real-life examples and practical instructions serve as an outcry for every woman to awaken and discover her true identity. Any person who is willing to recognize their God-given potential has the power, through our redeemer, to change and create a ripple effect. Ephesians 1:19.
Xulon Press, 9781545629826, 402pp.
Publication Date: March 22, 2018