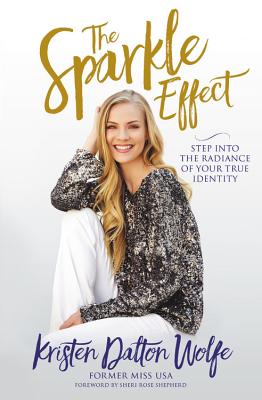 The Sparkle Effect (Paperback)
Step Into the Radiance of Your True Identity
Faithwords, 9781546031765, 320pp.
Publication Date: October 2, 2018
* Individual store prices may vary.
Description
Former Miss USA Kristen Dalton Wolfe helps women of all ages gain confidence and embrace their inner beauty as daughters of the King.
The world is waiting to experience the gifts of each and every daughter of the King. But how do these women rise to their calling when so commonly burdened by insecurity, discouragement, or lack of self-belief? THE SPARKLE EFFECT is a guide to the total, positive identity transformation that is possible in Christ. It will empower women with the confidence to achieve their biggest dreams and live fulfilled like never before. Once readers stop wasting time trying to meet worldly standards of beauty and success, stop feeling unworthy, and stop hiding in the shadows of their lives, they'll be open to claim their divine destinies.
About the Author
KRISTEN DALTON WOLFE is a former Miss USA and the founder of SheIsMore.com, an inspirational online magazine that impacts more than 400,000 readers every month. She leads a women's ministry, She Gathers, which hosts weekly meetings, monthly gatherings, and annual retreats and conferences. Kristen is also a faith based personal success coach. She and her husband, Kris, are motivational speakers and live in Los Angeles with their daughter, Aurora.