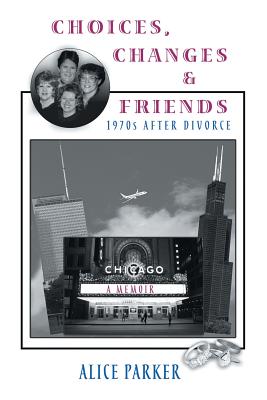 Choices, Changes & Friends (Paperback)
1970s After Divorce
Authorhouse, 9781546201083, 576pp.
Publication Date: August 10, 2017
Other Editions of This Title:
Hardcover (8/10/2017)
* Individual store prices may vary.
Description
CHOICES, CHANGES & FRIENDS
In the tumultuous 1970s, four, twenty-five-year-old, female friends - Beth, Connie, Michael and April - newly divorced with children - had no idea how their lives could change so radically, so quickly. The somewhat ordinary, Chicago suburbanite-housewives became willing participants in escapade sex, some drugs and more alcohol than needed. They liked men, just not the ones they'd been married to, and though not fully fairy tale-dreamers, a little romance would be nice.
They experimented dating men, not acceptable before, tried some drugs, often drank too much, but danced their cares away. With new male-attention, they grew more brazen and confident exploring the gamut of men for dalliance or clandestine. Also some bikers and even a m nage a trois with a famous movie star for Connie and Beth, that empowered them more than expected - all about laughing and learning.
They took college classes, started a house-cleaning service, and thought about their changes as the friendships shifted. Dilemmas and decisions of children-choices, real careers and the 'biggie' of remarriage came up, with a sense of wiry-satire and sarcasm in situations to handle whatever hit them. Life separated them, when Beth and April moved out of State, then Beth overseas- still they reunited frequently.
Definitely changed-women twenty-plus years later, in so many different ways. Yet, some things did not change- how they supported each other through thick and thin circumstances, that would have torn weaker-women apart. Their history together was the foundation that kept them moving forward through life's harshest realities. They changed their lives and encouraged many other women to do the same, sharing their experiences of the wild, and crazy-times of their younger years.