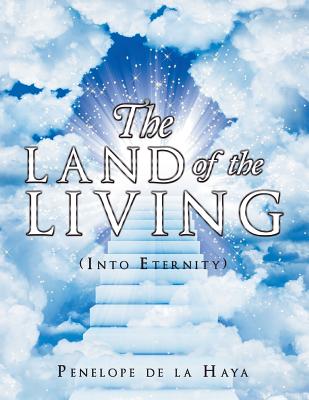 The Land of the Living (Paperback)
Into Eternity Book 3
Authorhouse, 9781546222026, 38pp.
Publication Date: January 30, 2018
* Individual store prices may vary.
Description
This book is the final book in a trilogy which chronicles the journey of the main character as she travels through time. In this volume, her experience takes her from an earthly reality into a spiritual reality, often referred to as the Other Side. She finds herself in an extraordinary, dynamic, spiritual realm. Other available title for this series:
U Only Get 1: Destination: Planet Earth Book 1
The Land of Death and Dying: In Between Times: Book 2
About the Author
Penelope de la Haya is a woman of varied background and experience. She was reared on a Texas ranch, graduated early from High School and became an Interior Decorator. She has always been passionate about travel, children and her faith. She has visited almost every state in the United States and traveled Internationally. Certified as a Lifeguard and Aquatics Director, she taught swimming to babies, handicapped children, adults and swim teams. She has sponsored many children in various countries through World Vision with direct gifts and micro loans in their communities. She independently opened The Penne Orphanage in India and was recognized by the Indian Government. She is a Certified Life Coach, the mother of two grown children and three Grandchildren. This book is birthed from a serious illness during which she had a death Experience. From that time, the course of her life was forever changed. In that experience, she was told to return and carry back a message. The Lord spoke to her very directly and said, Go and tell MY people that this place is real, because they dont believe. This has become her mission and passion for children.