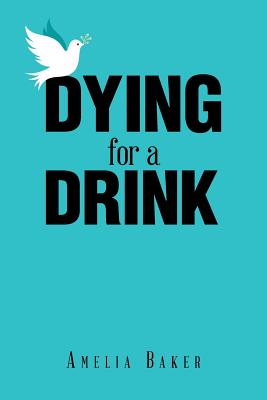 Dying for a Drink (Paperback)
Authorhouse UK, 9781546293781, 156pp.
Publication Date: June 13, 2018
Other Editions of This Title:
Hardcover (6/13/2018)
* Individual store prices may vary.
Description
Dying for a Drink is a true story of the chaos and hurt caused by an alcoholic. The author, telling her own story, writes of time spent in multiple rehabs, both in the United Kingdom and Sydney, Australia. She writes in the hope that her story will encourage other alcoholics and addicts (which can be anybody addicted to anything)that they will see in their own stories the similarities rather than the differences. The memoir depicts her rapid decline after she crossed the invisible line and shows how her loved ones were devastated by her behaviourand how they lived in fear that this disease would lead to her death. It chronicles, too, her sense of freedom and surrender and hope amid the sobriety from which she is sharing her journey and the beginnings of relationships repaired, with both loved ones and self.
About the Author
The author is a fifty-two-year-old woman suffering from a chronic, progressive, and often fatal disease. Shes battled alcoholism for twelve years and has been medically detoxed eleven times, eight in rehabs and three in hospital. Six of these detoxes happened since moving from Australia to a small village in South Wales, United Kingdom. Alcoholism has torn her family apart, and she was finally brought to her knees at the end of the year before she undertook the writing of this memoirafter leaving her third 28-day rehab in England. She had to surrender and is now free of alcohol and drugs. Shes been married twice. Her first husband was her soul mate. Together, they have two beautiful childrena son, twenty-three at the time of this writing, and a daughter, twenty. She lived in Australia for over twenty years and was a stay-at-home mum. Devastated by the breakdown of her first marriage, and on the rebound, she married a man shed met in AA. This second marriage went horribly wrong. He picked up drink and drugs shortly after they were married and he abused her to the point of an AVO (apprehended violence order) being put in place following his arrest. She moved back to the United Kingdom twenty months before starting her memoir, as both her kids were studying in Edinburgh. She decided to write Dying for a Drink in the hope it would give other alcoholics and addicts hope. She wishes to remain anonymous, as she has bared her soul and shared in these pages all the horrors of her drinking.