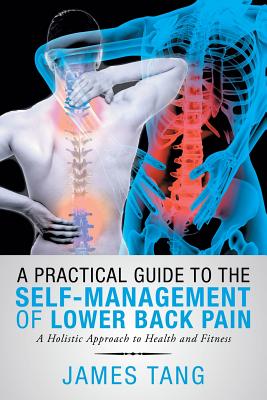 A Practical Guide to the Self-Management of Lower Back Pain (Paperback)
A Holistic Approach to Health and Fitness
Authorhouse UK, 9781546295426, 242pp.
Publication Date: August 13, 2018
* Individual store prices may vary.
Description
At the beginning, your back may feel a little sorebut then it starts to get stiff. Before you know it, your muscles start seizing up, causing you to bend over like an old man, unable to move. Soon it may even become chronic. Constantly suffering or becoming addicted to pain medication is no way to live life, which is why James Tang wrote this practical guide to help those who suffer from back pain. Drawing on his experiences as someone who has suffered from lower back pain, he helps you understand its causes and symptoms, examining topics such as obesity, flat feet, sacroiliac joint dysfunction, sleep positions, and diet and sports nutrition. He also highlights how to holistically manage lower back pain via trigger-point therapy, flexibility training, and core stability exercises. With the majority of the population spending their working lives in prolonged seated positions, education about posture and back problems has never been more important. Get straightforward advice on preventing, managing, and eradicating pain with A Practical Guide to the Self-Management of Lower Back Pain.