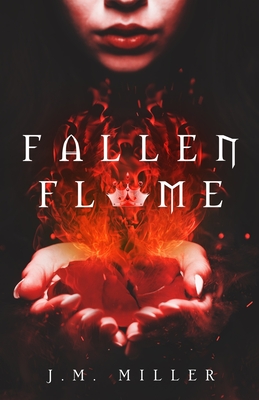 Fallen Flame (Paperback)
Createspace Independent Publishing Platform, 9781546309802, 280pp.
Publication Date: June 11, 2017
* Individual store prices may vary.
Description
Nineteen years ago, on the island kingdom of Garlin, a girl was born. With charred skin as rough as rock, Vala was instantly feared. For how could one be scorched by magic when it had perished ages before?Recognizing an asset, the royal family welcomed her on their Guard. Her detail: the prince. To watch. To protect. She has grown with him, lives her life for him. When the high kingdom's princess comes to assess the prince, assassins of rival courtiers come to claim his life. One nearly succeeds in his mission. But with shadowy movements and charred skin like her own, Vala knows he is not like the rest.As threats to the prince continue and questions about Vala's life begin to rise, she faces a fear worse than fire or water, worse even than losing him. She fears finding out who she truly is.
About the Author
J.M. Miller currently consumes her coffee in Florida. When she isn't distracted by social media, she writes romance novels that vary in genre from contemporary to fantasy. Aside from spending time with her family, she loves to travel and will jump at the chance to go anywhere, whenever life allows.